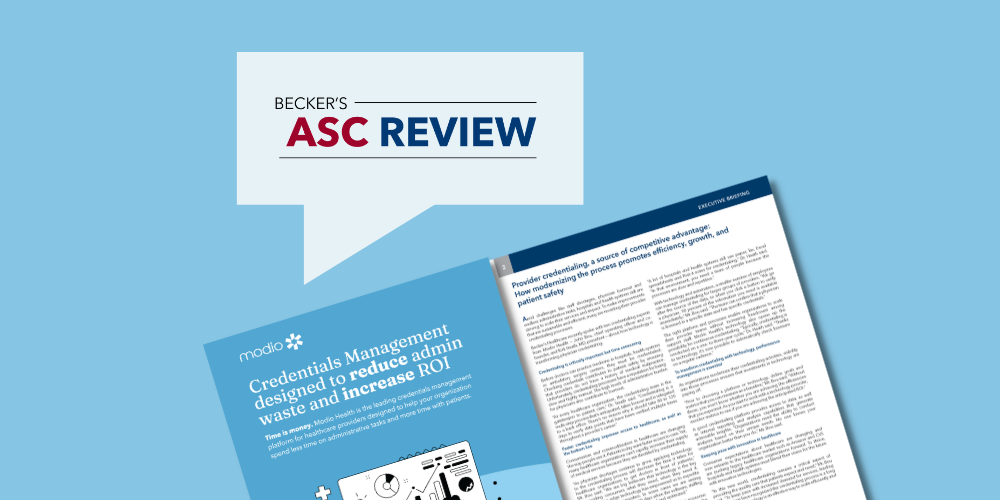 Provider credentialing, a source of competitive advantage: How modernizing the process promotes efficiency, growth, and patient safety.
Amid challenges like staff shortages, physician burnout and endless administrative tasks, hospitals and health systems still are striving to scale their services and impact. To make improvements that are sustainable and efficient, many are revisiting their provider credentialing processes.
Becker's Healthcare recently spoke with two credentialing experts from Modio Health — John Bou, chief operating officer and cofounder, and Kirk Heath, MD, president — about how technology is transforming physician credentialing.
Read the entire piece here.