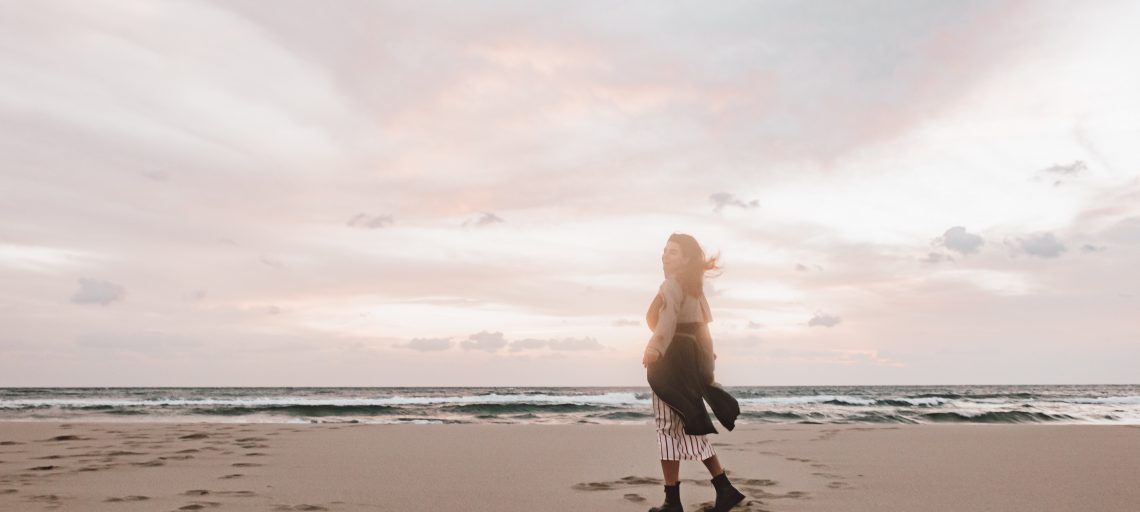 The pandemic brought a lot of changes to the healthcare sector, particularly its workforce. Even before the pandemic, providers, especially nurses, were overworked and understaffed with COVID-19 elevating these challenges. During the pandemic, the American Association of Critical-Care Nurses surveyed more than 6,500 critical care nurses and found 92% of respondents reported that the pandemic had "depleted nurses at their hospitals, and, as a result, their careers will be shorter than they intended." Sixty-six percent said they were considering leaving the profession because of their COVID-19 experiences, and 76% said that unvaccinated patients "threatened nurses' physical and mental well-being."
As a result of these and other challenges, providers are realizing there is more than one way to practice medicine. Travel nursing exploded during the pandemic, growing 35% in 2020 compared to the previous year. While the demand is receding back to pre-COVID levels, we chatted with RNnetwork's Senior Vice President, Eleonore Ruffy, to glean more insight into the opportunities and challenges of the travel nursing industry as the healthcare workforce continues to navigate a changing landscape. 
Modio Health:Can you provide an overview of the travel nursing industry today? And how has the pandemic impacted it?
Eleonore Ruffy: Prior to the pandemic, travel nursing was a fairly consistent, steady business. Here at RNnetwork, we would have around 8,000 open positions to choose from at any one time. In 2020, the pandemic obviously had a huge impact on the demand as hospital census went up, and throughout the pandemic years it has ebbed and flowed during the different COVID spikes. Demand finally peaked during the Omicron spike in Q1 of this year. Here at RNnetwork, we peaked at about 55,000 open positions nationwide. Although the number of providers wanting to do travel nursing also increased, it wasn't enough to match demand increase. As a result, bill rates and pay rates went up dramatically during that time. Today, both demand and bill rates have dropped back down, but they are still significantly higher than pre-COVID levels.
Modio Health:What are some of the challenges travel nurses face? 
Eleonore Ruffy: One challenge is that travel nurse assignments are generally 13 weeks long, so every quarter, a nurse has to find a new job and go into a new work setting, meet new peers, and so forth. That can be an adjustment because long-term relationships can be harder to forge, as you are seen as the newer provider who won't be around that long. You also have to learn new systems, new processes, and the ins and outs of new team members. Additionally, you might be in a new state or city or county that's completely different. However, there are facilities that are very traveler friendly, especially in states like Florida or Arizona where census changes a lot during the year. Facilities in areas that have seasonal population fluctuations use more travel nursing and therefore are more accustomed to having travel nurses. They tend to be very welcoming and to provide a great experience because they're more used to having that staff.
There also can be a stigma toward travel nursing. Typically travel nurses are a bit more experienced, but there is still that stigma of, "oh, she's not a perm nurse." That feeling got exacerbated during the pandemic because oftentimes the travel nurse was making more money than the perm nurse as the travel pay increased. But the truth is travel nurses are just as skilled as their perm counterparts; they are just choosing to practice nursing in a different way.
Modio Health: What are some of the opportunities for travel nurses? 
Eleonore Ruffy: Well, there's definitely the experience of, similar to locums, being able to try different locations and different work setting experiences that can really help you grow as a nurse, especially if you're a newer provider. Some providers prefer travel nursing because they want to try different parts of the country and different geographies, or maybe work for a quarter near family that they don't typically get to see. So there's some really good personal benefits to it as well. Today, as we speak, travel nursing still pays a little bit better, so there's an economic upside as well.
Modio Health: What do travel nurses need to know about the credentialing process? Any curveballs?
Eleonore Ruffy:The credentialing process for nurses is always complex and is extremely fast-paced. Facilities often book nurses close to the start date, sometimes within days, and we still have to meet all internal and facility credentialing requirements before they can start. And of course with travel nurses, who change facilities and geographic locations frequently, there are always nuances to be aware of to ensure they are credentialed correctly and timely. One good step is to partner with organizations that have a modernized credentialing process. For example, Modio Health's cloud-based credentialing software vastly improves the credentialing process. Real-time primary-sourced data can be centralized and automated, making provider verification easier, quicker, more accurate, and protected. Also important is for nurses to familiarize themselves with the Nurse Licensure Compact (NLC), a multi-state agreement that allows nurses to practice in any participating state. The rules can change quickly, so these resources can ensure travel nurses are always one step ahead. 
Modio Health:Are there any interesting trends that you've seen?
Eleonore Ruffy: Overall, the outlook for travel nursing is still bright. Luckily, COVID hospitalization rates have dropped, but because, sadly, we've lost a lot of providers during the tough pandemic years, demand is still higher than pre-pandemic levels, and pay rates have also stayed higher. The anticipation is that COVID is moving into its endemic state or getting close to it, and we will continue to see seasonality, like the flu, that causes small spikes in travel nursing demand. There is a really good opportunity for nurses who might be interested in the profession. They may not receive the peak pay from COVID, but they'll also avoid the terrible conditions that healthcare workers experienced early in the pandemic.
Eleonore Ruffy is vice president of RNnetwork, a subsidiary of CHG Healthcare. She has been a leader at CHG for 14 years and has worked in the physician locums, physician permanent placement, and travel nursing spaces. During her time at RNN, she has led recruitment and client-side teams, the associate sales team, and the BD and National Accounts teams, as well as some key business partner teams.   
Learn more about Modio's Credentialing Platform today.