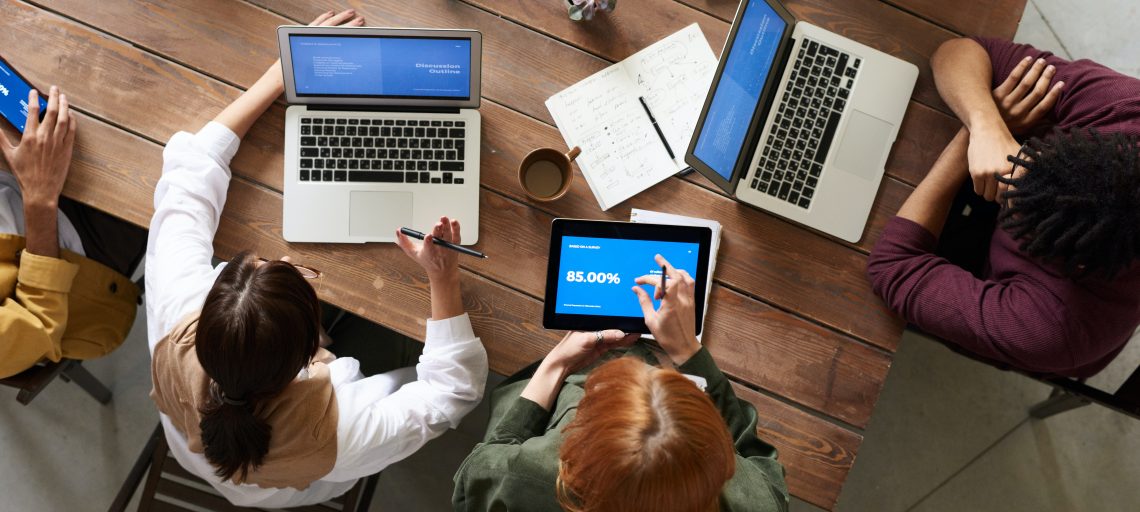 If you're at a healthcare company, then you've likely sat with your leadership team and debated the age-old question: "Do we build or do we buy software?" This is a common conversation, and the answer depends on your needs. Are you a big or small healthcare organization? What is your budget? Do you have the staff to support the project? The decision gets trickier and more complex if you happen to be looking for one of healthcare's super niche areas such as provider credentialing. Provider credentialing has its own set of complexities; however, surprisingly, that fact alone may not sway an organization to buy software from an expert. 
So what are the benefits and the challenges of building or buying a credentialing platform? Here are five important factors we suggest taking a closer look at when determining whether to go with an off-the-shelf solution or build from scratch.
How deep are your pockets?
Looking at your organization's budget is a good first step. Nothing in healthcare is cheap. However, building your own credentialing software can tax even a healthy budget. Why? The average salary of an engineer in the U.S. starts at almost $90K at the entry-level. The price goes up depending on what state and city you live in. In California, a software engineer's base salary is just shy of $125K. And that's for one person. A typical development team consists of five to seven people (and that's on the small side.) The upside to buying is that you can implement the software for less than the price of one engineer. 
You will also need to factor in the amount of time it will take to implement the software. To build all the features for credentialing software, an organization is looking at a multi-year timeline leading to another issue. What if you don't plan on hiring an outside team but instead using the staff you already have in place? 
Do you have the bandwidth to support a custom credentialing solution?
Some organizations choose to use internal teams to support a custom software build rather than hiring outside engineers or buying off the shelf. This can be problematic because of the above-mentioned timeline — it can take a lot of time to implement credentialing software from scratch. Also, pulling teams off of other projects can lead to delays elsewhere in the organization as well as overwork the staff you already have in place, leading to burnout.
A typical team to successfully build a credentialing solution consists of a product manager, an analyst, a person to do UX and design, another for quality assurance, a designated person to do software testing automation, and a solution architect. And this is assuming the internal staff you're using has the skill sets in place to successfully build the software. Buying credentialing software from an outside source almost always ensures a faster, more affordable deployment, while freeing up your internal resources to focus on other projects. 
Navigating complicated integrations
If you decide to take on the task of building credentialing software in-house, there is a hefty list of third-party data that you will need to incorporate into the software, including NPPES, tax IDs, Medicare and Medicaid numbers and addresses, and NPI numbers. However, keep in mind that not all providers have an NPI as a universal identifier. This means you can't even rely on third-party software but might have to dig them out on your own. Unfortunately, many of those sources don't offer APIs or any way to actually do an integration. For example, looking at state license data, DEA data, or OIG exclusion data, if you're going directly to the source, not going through a third party, none of those offer a programmatic way to access data via an API, with the exception of two or three states. 
Without going through a third party, in order to get all of this data directly, a company would have to actually build a process by which to get that information. This is a significant barrier. Going with a SaaS credentialing platform removes these obstacles. 
There are also many standards and complex requirements for credentialing such as NCQA certification. An off-the-shelf credentialing solution like Modio's already meets these complex requirements and has all of the data housed related to NCQA to do primary source certifications. Additionally, the interface is already in place to do payer credentialing and exchange data between payers. In the seven years Modio has been building software for more than 500 clients, we often find that even if a new technology is available, clients are not equipped to do custom in-house development. 
Keeping up with maintenance requirements
For any healthcare organization, maintaining software efficiency is a high priority. When looking at provider credentialing, an organization needs to be able to keep up with the latest industry standards. The reality is that any kind of software demands high volumes of updates and new patches over time, and as technology advances, it becomes more expensive to maintain old software. The average cost for software maintenance is about 15 to 20 percent of the original development costs, which can easily reach the tens of thousands of dollars for a provider credentialing software. Going with an outside solution can mitigate the risk of needing to constantly conduct performance checks to verify that the software is in good shape and eliminate maintenance expenses. Modio, for example, has a quality assurance team that consistently checks the software for bugs, helping to ensure optimal performance. 
Buy…or manipulate another technology?
As the old saying goes, "You can put lipstick on a pig, but it's still a pig." As far as building software, what we often see is misuse of technologies like Salesforce to try and accomplish credentialing — or use of data warehousing to also solve housing credentialing information. If you're going to build your own software, you're still going to want to find a solution for data warehousing and reporting requirements. And this includes doing integrations with other technologies that you already have as well. 
Every company needs to decide for itself whether or not they want to take on the task of building their own credentialing software or leaving it to the experts. What are the costs, risks, and advantages of buying off the shelf or building from scratch? At the end of the day, every healthcare organization needs to decide for itself; however, if going with a trusted vendor is your priority, Modio has the technology available now to help your organization meet its credentialing goals quickly, safely, and affordably. 
Rich Rupp is the SVP of Product at Modio Health. To learn more about Modio, visit us today.